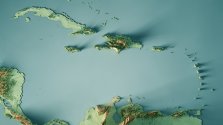 The hurricane season is upon us – are you really prepared?
At this time of the year, the media floods us with messages and tips on how to prepare for the season and provides us with various checklists to ensure that we, as Caribbean citizens, are ready.

For many of us we have these checklists down pat… stock up on the non-perishables, have enough water stored, secure all your valuables and important documents, ensure you have batteries and be sure you know the location of the shelter nearest to you.

But what else should be on that checklist? Have you ever thought of what you would need if disaster were to strike? The answer, simply put… you would need support. That's why making sure that you are sufficiently insured should be the number one thing on your disaster preparedness checklist.

In a world filled with so many options, it can be overwhelming trying to decide the best insurer for you and your most valued possessions. Here are some things to consider. The right insurer should be an A.M. Best-rated company with a strong history of paying claims within the Caribbean region. They should be customer-centred at the core of their business, financially strong and have demonstrated their financial stability throughout the region.

Let us at Massy United Insurance, a reputable company with a geographical reach across 19 Caribbean territories, help ensure that you are prepared this hurricane season.

As a regional general insurance provider Massy United Insurance has once again secured a positive A- (Excellent) A.M. Best rating for the 14th consecutive year.

Securing a re-affirmed A- rating from A.M. Best, one of the world's premier insurance rating agencies, is testimony to our strong balance sheet, financial strength and stability, and our ability to pay claims when needed.

With global climate change and sporadic weather patterns becoming more of a concern with each passing year, the peace of mind that comes from knowing that you are protected by a financially strong, top-rated organisation is invaluable. Make the best choice for you, be prepared before disaster strikes.