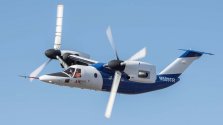 Scheduled domestic flights are to return to Jamaica nearly 14 years after Air Jamaica Express ceased operations in October 2005.

This was announced on Tuesday by Transport and Mining Minister, Robert Montague, during his contribution to the 2019-2020 Sectoral Debate in the House of Representatives.

Beginning June 15, Jamaican businessman, Howard Levy, who owns an airline, is to offer flights to the registered aerodromes on the island.

And Lyndon Gardiner, who is from the Turks and Caicos Islands, who also owns an airline, is said to have started as of Tuesday, to offer domestic flights in Jamaica on his web page, and is set to start flying on July 9.

Montague said both Levy and Gardiner have indicated that they intend to move from offering domestic flights in Jamaica to eventually serve on a wider scale to the Northern Caribbean, Mexico and Florida.