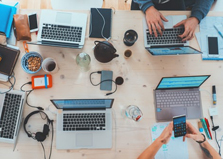 Source:99businessideas.com-https://www.99businessideas.com/business-ideas-in-jamaica/
Do you want to start a small business in Jamaica? If so, you have landed at the right place. Find here in this article a list of top upcoming business ideas in Jamaica that can be started with low or small money.
Jamaica, the island country of the Caribbean is famous for its natural beauty and is regarded as a favorite tourist destination all over the world. Jamaica has beautiful beaches and mountains. So, the tourism industry is very profitable. Agriculture also plays a very important role in this country.
Additionally, the trade and economic policies of the Government give you opportunities to develop various kinds of business ideas in Jamaica. Let us discuss the ideas below:
30 Best Business Ideas & Investment Opportunities in Jamaica
Find below a list of best small business opportunities for people living in Jamaica with small investment:
Home-based Business Ideas in Jamaica
1. Handicrafts
Jamaican handicraft items are extremely popular. Especially among the tourists, who buy them as souvenirs. These items include pottery, jewelry, ceramic goods, straw goods, and cloth goods like a wall hanging.
If you are trained in these crafts, you can make them from home and sell them to different stores. This is a good business idea which can be done from home.
It has a very good demand and so the profit margin is also impressively high.
Read: How to Start Crafts Making Business from Home
2. Freelance Writing
If you have a flair for writing, this is a good business idea for you. You can write web content, blog, ad copy, or academic content. You can get work from different online portals and do them in the comfort of your home.
Read: How To Get A Freelance Writing Job Without Any Work Experience
3. Online Business
In this age of online shopping, you can do this business from home, provided you have your transport to carry and supply goods. In this business, you can buy different goods from the big warehouses at a bulk price and sell them to individual customers with a profit margin.
4. Teaching
You can utilize your academic credentials by taking up this business idea. Teach students about your locality at home. Or you can give lessons online.
You have to choose your standard and subject specialization as per the curricula of the Jamaican education system.
5. Fitness Training
This is a good business idea from home. If you are a fitness freak and have some space at home, you can start this business. It has a good demand in Jamaica. You can give training to individual students, or open a class of few.
Read: How to Start A Gym Business With No Money
6. Fashion Designing
Knowing fully well about the demand of the fashion industry in Jamaica, you can start designing clothes and even selling them from your home or online. You can start from the neighborhood and then expand.
7. Customer Care Executive
With the rise of the BPO industry in Jamaica, the demand for remote customer care executives has also grown. In this business, you have to respond to emails or chats of the customers. Sometimes you have to respond to calls also. All these can be done from home.
8. Virtual Assistant
Many companies employ virtual assistants, who work from home doing all the administrative works like taking calls, responding to emails and chats, making appointments, writing notes and speeches.
This is a good business idea from home and a full office-time occupation.
9. Farming
As said earlier, farming is often done in the backyard of homes in Jamaica. You can grow vegetables or raise chicks here and earn some good money by selling them. Or you can even save money by consuming, instead of buying from the market.
10. Food Business
For a good cook, this is a good business idea. You can cook tasty local or international dishes at home and deliver them to different households or offices.
If you have space at home, you can also open a small restaurant or fast food joint.
11. Beauty Care
The beauty business is a good business with all-time demand. You can do it from home. Start your small salon at home. Provide hair and beauty care.
If you are trained enough, you can also start a beauty training school, with the necessary permits.
12. Social Media Manager
The work of social media managers is much in demand now and as a business from home, you can do the work on a freelance basis, for different companies. But you have to be acquainted with social media platforms like Facebook, Instagram, and Twitter, etc.
13. Child Care Provider
If you are fond of kids, you can take up this business idea of providing child care. This gives you good money, working from home.
But according to the law of Jamaica, you have to register with the Early Childhood Commission, if more than 3 regular children spend more than 6 hours at your home.
14. Tourism
The beautiful country of Jamaica attracts millions of tourists from all over the world. It is also the biggest revenue-earning industry in the country.
So, tourism can be at the top of the list of your business ideas for Jamaica. You can set up a resort, open a tour operating company, or a tourist office. There are many allied business ideas related to tourism and you can go for any of them and earn profits.
15. Logistics
Jamaica plays a very significant role as a logistic center in the entire Caribbean region. So, you can take advantage of this and start your logistic business in Jamaica. There are so many ports in the country.
You can start your logistics business or hub, in and around any of them. But do your research well and study the existing logistics companies in Jamaica before you start your business.
16. Waste Disposal
Jamaica has many beaches. Moreover, there are many hotels and resorts and so, the service of waste disposal can be your good business idea.
You can start your own waste disposal company and offer your services to different establishments or residential areas. But be aware of the rules and regulations set by the Government regarding waste disposal.
17. Construction
Jamaica has continuous construction work going on as new hotels and resorts are coming up now and then. So, there is a lot of scope for building and construction. If you are a civil engineer or architect, you can think of the construction business in Jamaica.
Along with construction, the business of housing development is also very lucrative. You can set up your housing development firm.
18. Renewable Energy
Jamaica is a great source of renewable energy. The country with its beaches and islands is full of bright sunshine and wind. So the scope for solar and wind energy are abundant here.
You can think of business ideas centered on these energy sources. For example, you can start with the business of making a solar panel or mechanical and electrical components of wind energy like generators, sensors, etc.
19. Mining
Jamaica is rich in mineral resources. The most abundant is limestone. Other minerals are alumina, bauxite, cobalt, gypsum, marble, copper, gold, iron, lead, manganese, silver, titanium, and zinc. If you have a degree and exposure in mining, you can set up your business of refining the minerals like marble or limestone.
20. Fashion Boutique
Fashion as an industry is growing fast in Jamaica, with leading fashion designers winning international acclaim. So, starting a fashion boutique can be a good business idea in Jamaica.
If you are a trained designer or a self-taught passionate, you can start your fashion business and use social networking platforms for publicity. Moreover, Jamaica is visited by tourists all year round, so you can also get foreign tourists as your customers.
21. Security Services
The crime rate in Jamaica is high as per global standards. The government has adopted many measures through its agencies. However, in Jamaica, the business idea of security services can be a very lucrative one for you.
Your main clientele would comprise tourists, hotels or industrial establishments, etc. You have to hire strong and trained staff and obtain the necessary license to set up the business as well as use firearms.
22. Restaurant
Jamaica is famous for its tasty cuisines. So, you can think of a restaurant as your business idea in Jamaica. The locals, as well as the tourists, prefer to try out these delicious cuisines.
Remember to complete the legal formalities regarding the hygienic standard of your kitchen and the cooking ingredients. If you can run the restaurant successfully, you can also go for catering services in the name of your restaurant.
23. Local Taxi Services
If you know driving and also have a car, you can start a taxi service in Jamaica. Your service will help the tourists to visit different places of tourist attraction and also move from one place to another. You can also hire more people and cars to build up a network of taxis. But hire strong and honest people as drivers. Keep track of the requests for cars online and offline.
24. Fruits & Vegetables Farming
Agriculture plays an important role in the economy of Jamaica. The demand for fruits and vegetables is also quite high. The most widely grown fruit is bananas. The other fruits grown include lime, oranges, mangoes, grapes, guava, avocado, watermelon, etc.
The popular vegetables are pumpkin, yam, carrot, cabbage, tomatoes, ginger, potatoes, etc. You can grow any or number of fruits on your farm and sell them in the local markets or restaurants and resorts.
The Government offers several facilities to the farmers, including the consumption of locally made food in hotels, schools, etc.
25. Food Processing
If you have the knowledge and expertise, you can think of a food processing business in Jamaica from the agricultural produce. The processed food may be canned or frozen items, spices, or dried fruits or vegetables.
These have local as well as global demand. But be very careful about the hygienic standards and the quality of preservatives used. You can also do the processing as per the requirements of the pharmaceutical industry.
26. Livestock Farming
The livestock farming industry in Jamaica has been growing. You can start your livestock farm with pigs, goats, cows, or poultry for eggs and meat. Small poultries are also there in the cities in the adjoining yards of houses.
You can also choose to build up a dairy farm. These are potential areas, which have not been utilized fully. So, it is your chance to develop this business idea in the country of Jamaica.
27. Music Production
Bob Marley, the musical legend remains the icon of Jamaica. Music is very much dominant in the cultural and creative field of Jamaica and there are many young talents. That is why music production is a good business idea in Jamaica.
You can open a music production firm to promote local musical talents. The production center should be equipped with a modern recording setup.
28. Animation Studio
If you know the technique of animation, you also know that animation has become a major business idea in Jamaica. The Government also promotes the animation studios there. So, you can set up a studio.
In addition to working as an animator and selling your job, you can also rent out the studio space to other producers at a rate and earn money.
29. Film & Music Distribution Company
If you have the knowledge and courage to implement a bigger business idea, you can set up a film and music distribution company in Jamaica.
The Government has many facilities for these kinds of business ideas and Jamaica is full of talents. You need a good idea of the industry and a very good networking ability.
30. Film Equipment Rental Business
Jamaica is a very good location for films and documentaries. So, you can set up a business of renting out film production equipment like cameras, sound systems, and even recording and editing studios. Here, the investment is high, but you will also get a good return.
What products are in high demand in Jamaica?
Some of the products that have huge demand in Jamaica are dairy products, fruits, vegetables, beef and lamb, veal cuts, clothing, processed food, and alcoholic beverages.
What are the best places to start a business in Jamaica?
The top 5 cities to start a business in Jamaica are the following:
Kingston
Montego Bay
Negril
Ocho Rios
Port Antonio
What is the most profitable business in Jamaica?
The most lucrative business in Jamaica is travel and tourism. People from all across the world visit the country for its exquisite natural beauty and exotic beaches. One can start a hotel, beach resort, travel agency, or tour guide and can make good money here.
Is Jamaica a good place to start a business?
Yes, Jamaica is one of the best places to start a new business. As a matter of fact, according to world bank data, Jamaica happens to be the best Caribbean country to do business.
The country with its beauty and unique culture has much potential. It is up to the young and promising entrepreneurs to find out new areas. Then there will be more business ideas in Jamaica.