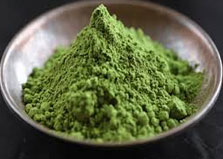 WELCOME TO THE KNOWLEDGE OF ABAMAV:
NATURAL EXTRACT FROM ALGAE AND OFFICINAL PLANTS
THAT WILL CHANGE THE WORLD OF PHARMACOLOGY!
We have in the last 6 years analyzed, researched, developed a mainly extract from algae that will change the world of pharmacology: a natural biocide, a wide spectrum antimicrobial that has no side effects! His name is ABAMAV!
ABAMAV is a powerful and working NATURAL Antibacterial, Antiviral and Antimicotic (Antifungal) and supports the "immune system" without attacking!
We have sufficient evidence that a special composition of ABAMAV cures malaria in only 5 hours (by I.V.) or one week (by drops) at 100%.
Abamav has been tested positively also on Degue Fever and Chikungunya..